Regular price
Sale price
$24.99 USD
Unit price
per
Sale
Sold out
A card game that offers an addictive mix of classic and timeless game mechanics making it perfect for all ages and levels of gaming experience. KOMBIO is easy to learn but difficult to master and can be played 1v1 (2 people) or with groups. Players use the combination of speed, memory and deception to win each round by getting the lowest score. Card games have long fostered connection between players by creating fun and competive atmospheres which make it easy to laugh, play and make memories with friends and family.
IN THE BOX: 
70 playing cards (premium cardstock)
2 reference cards
4 stickers
1 matte laminated rule booklet
Free Shipping in the U.S., UK and AU!
*Buy More than One Deck, Get 10% OFF
(90% of orders arrive in 1-5 days)
View full details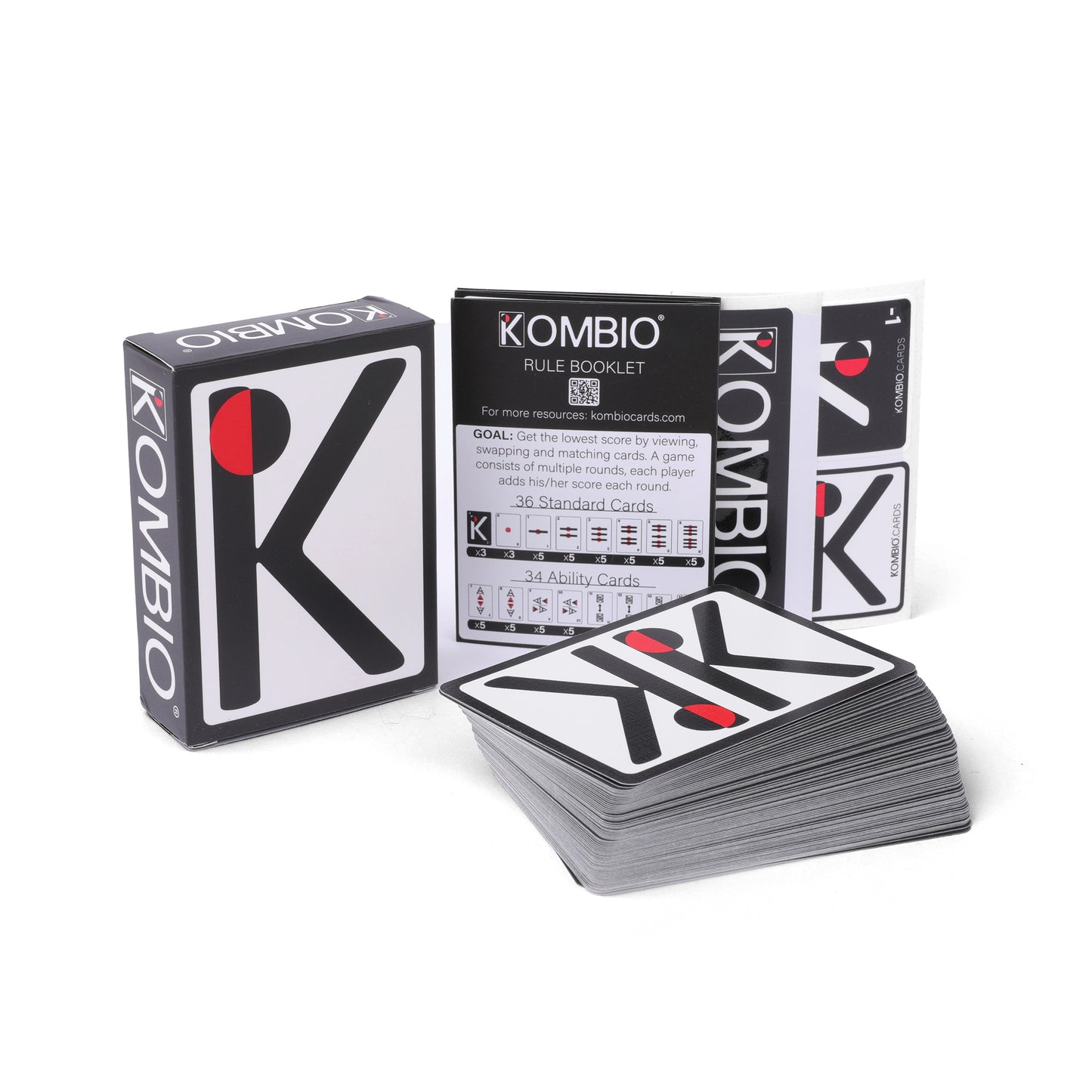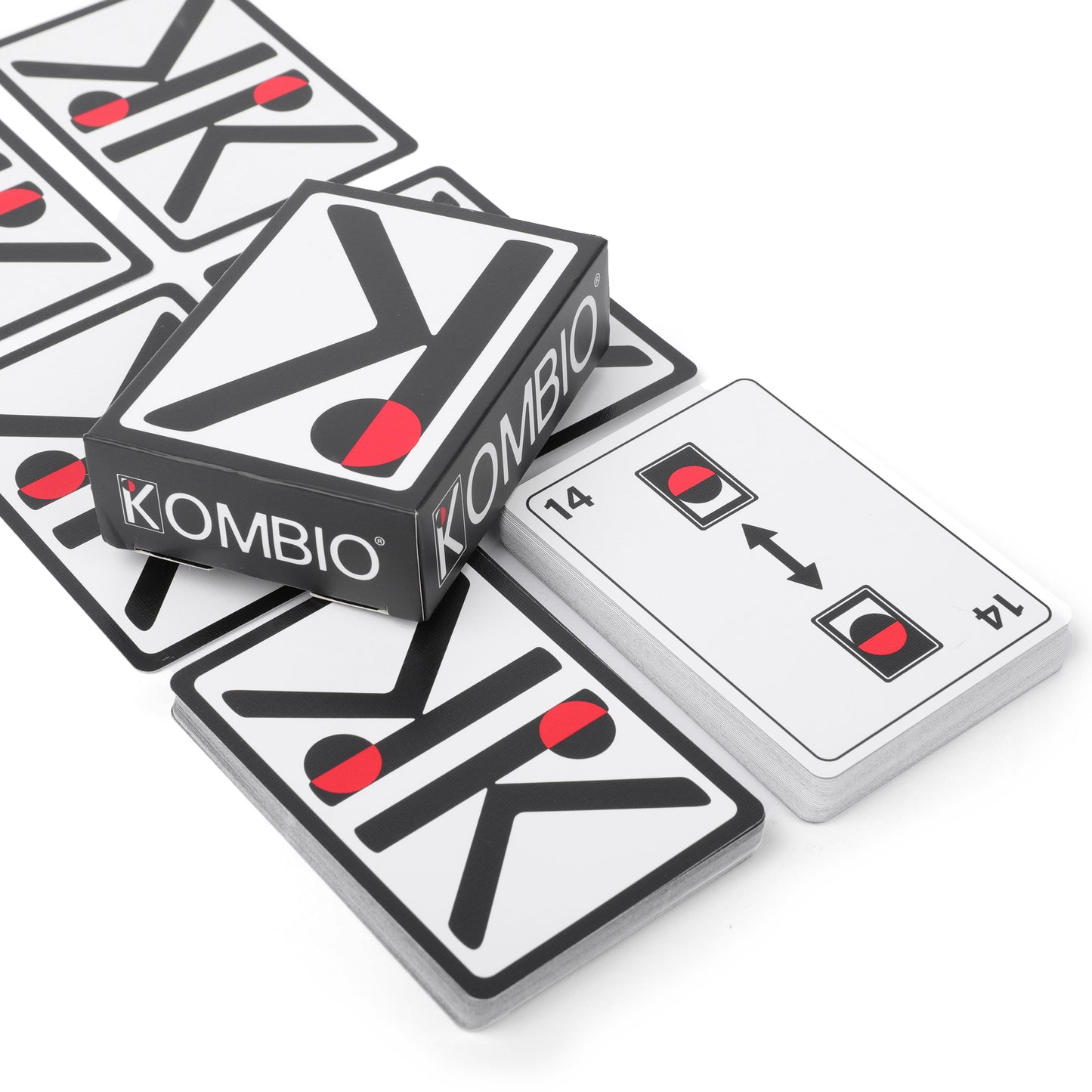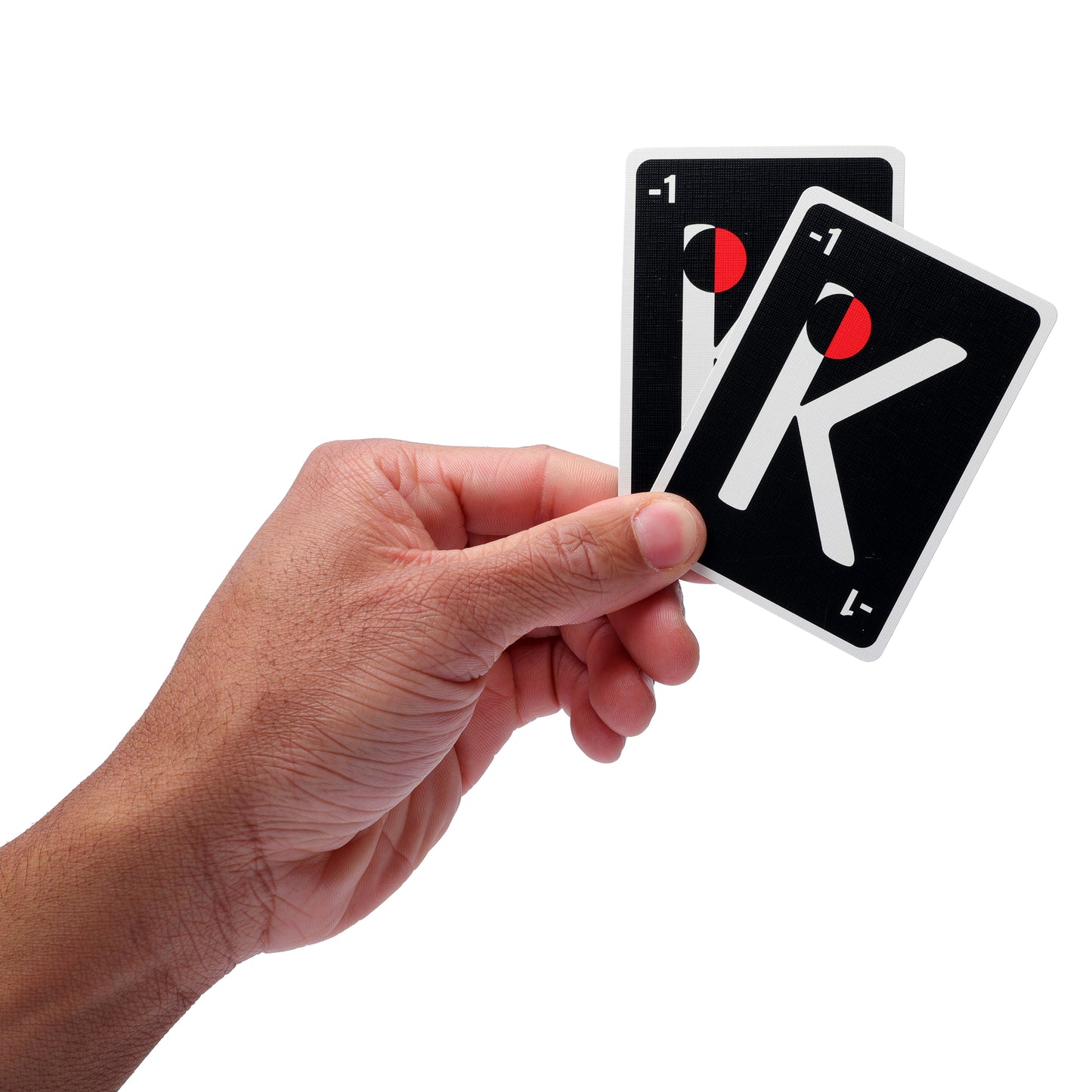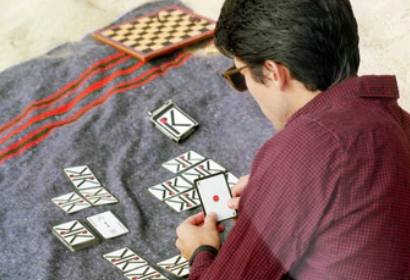 Collapsible content
Small Game, Big Impact

In a digital age where screens dominate our leisure time, there's something truly special about gathering around a table with friends and family for a classic card game. KOMBIO, the newest sensation in the world of card games, is making waves across the globe. With its universal appeal and the potential to become an international classic, KOMBIO is redefining the way people connect across borders. This captivating card game offers an addictive quality that's reminiscent of timeless classics, making it perfect for all ages and occasions. Whether you're looking for the best 2 person card games, engaging 4 player card games, or just a versatile card game for any number of players, KOMBIO has you covered.

KOMBIO: More than Just a Card Game

KOMBIO is not just another card game; it's an experience that brings people together. In a world that often feels divided, KOMBIO bridges the gap, connecting players from diverse backgrounds and cultures. The game's simplicity and universal appeal have led to its rapid spread worldwide.

Why KOMBIO Stands Out Among Card Games

KOMBIO offers the perfect blend of accessibility and strategy. It's easy to learn, making it an excellent choice for beginners and kids, while offering enough depth to keep seasoned card players engaged. This versatility is what makes it one of the best card games for 2 people, 4 people, or any number in between.

KOMBIO is suitable for all ages. Whether you're looking for 2 player card games for kids or card games for adults with 4 players, KOMBIO adapts effortlessly to different age groups. Its wide appeal makes it one of the best card games for family gatherings.

KOMBIO is a potential classic in the making. Just like the card games that have stood the test of time, KOMBIO has an addictive quality that keeps players coming back for more. It's the kind of game that becomes a staple at family get-togethers and game nights with friends.

Versatility for All Occasions

One of the standout features of KOMBIO is its versatility. It's a card game that's equally at home at family gatherings, casual get-togethers with friends, or even when you're on the go. Let's explore how KOMBIO fits seamlessly into various occasions:

Family Gatherings: Looking for the best card games for family gatherings? KOMBIO is the answer. Its simple rules make it accessible for kids, while the strategic elements ensure that adults will find it engaging. Gather the generations around the table and let the laughter begin.

Game Nights with Friends: When friends come over, you want a game that's fun and competitive. KOMBIO delivers on both fronts. The quick rounds and the element of surprise in the gameplay make it a fantastic choice for game nights with friends.

Travel Adventures: Whether you're on a road trip or exploring a new destination, KOMBIO is a compact and portable card game that can easily be taken along for the ride. It's an ideal way to pass the time during long journeys or to unwind in the evenings while traveling.

Discover the Best 2 Person Card Games with KOMBIO

Looking for the best 2 person card games? KOMBIO is the perfect solution. Its adaptability makes it an ideal choice for couples or friends looking to enjoy a card game together. Here's why KOMBIO stands out as one of the best 2 player card games:

Accessibility: KOMBIO's rules are easy to grasp, making it accessible to new players. Whether you're a couple looking for a relaxing game night or friends seeking a quick card game, KOMBIO fits the bill.
Engaging Strategy: Despite its simplicity, KOMBIO offers a surprising depth of strategy. Two players can engage in thrilling matches where every move matters.

KOMBIO: The Best 4 Person Card Game

If you're hosting a larger gathering and need the best 4 person card game, KOMBIO is an excellent choice. Its adaptability shines in this setting, making it one of the best card games for 4 players. Here's why KOMBIO is the perfect option:

Social Interaction: With four players, KOMBIO becomes a lively and social game. The interactive gameplay keeps everyone engaged and encourages conversation and laughter.
Competitive Fun: The competitive nature of KOMBIO ensures that game nights with four players are filled with excitement and suspense. You'll find yourself strategizing, bluffing, and enjoying every moment.

KOMBIO: A Card Game for All Group Sizes

KOMBIO doesn't stop at 2 or 4 players; it's a versatile card game that can adapt to any group size, making it one of the best card games for two people, four people, or any number in between. Whether you're planning a cozy evening with your partner or a game night with a larger group of friends, KOMBIO offers endless entertainment possibilities.

Join the KOMBIO Craze

In conclusion, KOMBIO is not just a card game; it's an experience that celebrates the power of play and human connection. It's a game that brings people together across borders and generations. Its addictive quality and universal appeal make it a potential classic in the making. Whether you're playing card games with kids, engaging in 2 player card games, or hosting a game night with friends, KOMBIO is the perfect choice. Join the KOMBIO craze today and discover why it's becoming a global sensation. Get your KOMBIO set and start creating unforgettable moments with your loved ones, all while celebrating the joy of connection that KOMBIO brings.