KOMBIO®
Regular price
Sale price
$19.99 USD
Unit price
per
Sale
Sold out
View full details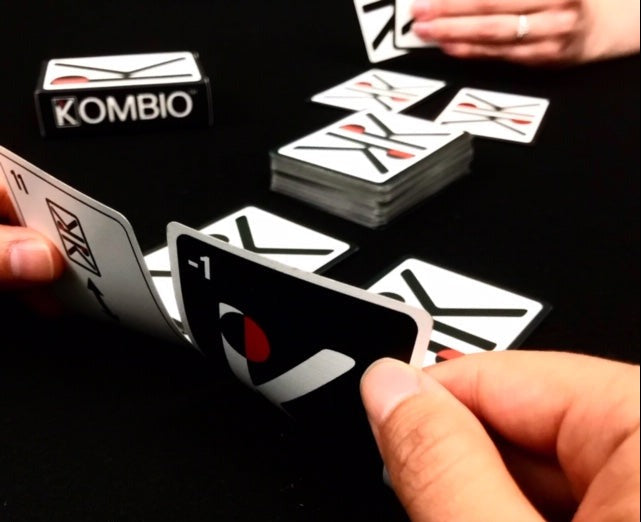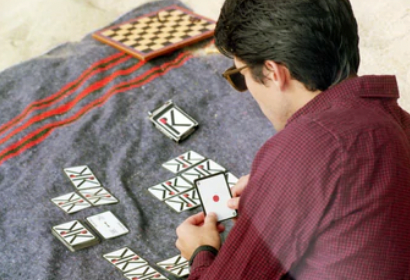 Let's Play
Looking for a fun and engaging way to spend time with family and friends? KOMBIO® is an exciting card game designed for two or more players! Enjoy hours of entertainment while developing your strategic thinking skills, building stronger relationships, and creating unforgettable memories. Whether you're looking for a quick game to pass the time or a competitive challenge to test your skills, KOMBIO® has something for everyone.
Speed • Memory • Deception
KOMBIO® has a classic feel and modern twist that create gameplay everyone will enjoy. Players draw a random card and get the opportunity to view, swap or match cards. As cards on the table change, so do the opportunities, and with a bit of luck, you'll be able to seize them!
2-6+ players | 15-45 mins | ages 8+
Play with One or More People
Games that are not only fun but that can be played 1v1 or with a group are few and far between. Fortunately, KOMBIO® is great for either situation - from challenging a friend to playing at game night, rest assured, everyone can join in on the fun!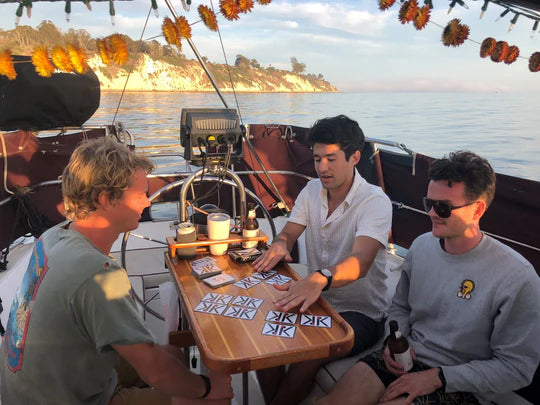 Strategic
Players adapt their strategies to the ever changing table. Decide when it's best to sabatoge others or better your hand.
Compact
KOMBIO® is pocket sized for a reason. It's a game you don't have to think twice, pack it for..
◑ game night
◑ camping
◑ weekend adventures
◑ traveling
...really, anywhere!
Community
Games have the power to bring people together by creating shared experiences, promoting social interaction, and fostering a sense of community. This game will undoubtedly have everyone requesting another round!
With KOMBIO® licensed in Germany 🇩🇪, Switzerland🇨🇭, Austria 🇦🇹, France 🇫🇷 and Italy 🇮🇹 and more are on the way - we are just getting started. Buy a deck and join the KOMBIO Community!